In today's digital world, you need experts in the digital space to market your law firm or legal services. Online marketing is a not a do it yourself venture. Virtually any product or service available can be purchased through the internet, and many industries have shifted from traditional marketing to digital marketing out of necessity. In order to succeed in such a competitive space, a firm must have a digital marketing strategy developed by industry leading experts.
You went to law school to become a Lawyer, not a web developer or digital marketing expert.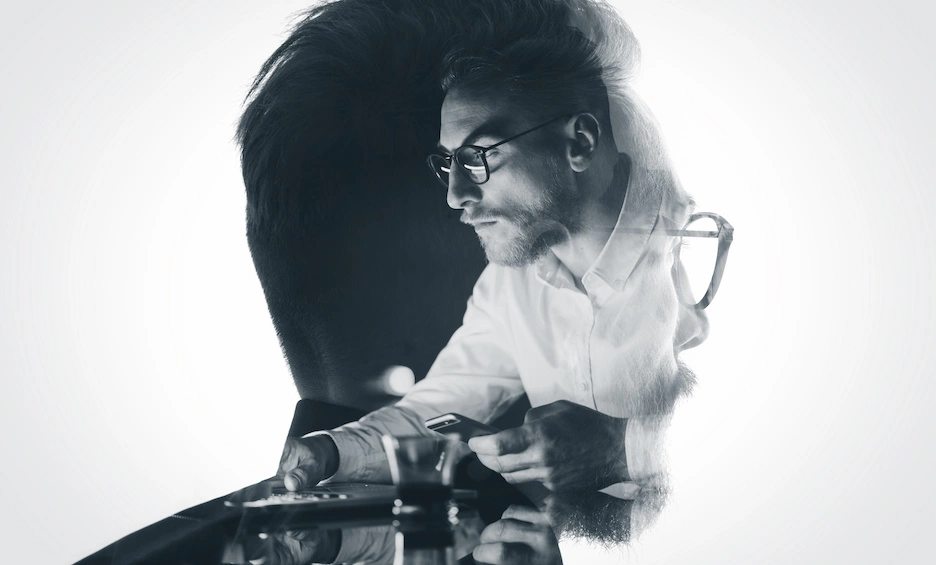 Online marketing presents vast opportunities for lawyers to generate new business and raise awareness about their practice. The challenge in digital marketing lies in finding the skills, resources, and ability to get started. Legal work takes priority, and marketing often suffers as a result.
You can work on your firm or in your firm, but not both.
Researching a marketing agency also takes up time you need to spend with clients. Without the right marketing strategy, you could make costly mistakes that waste your time and money.
You need someone who understands legal marketing so that you can focus on your practice, while the marketing experts handle the rest. The right marketing agency will consider your target audience and what they are searching for online, how they interact with content, and what will compel them to work with you or your firm. That's why we offer services that cover every single aspect of web development, digital marketing, and advertising to deliver trackable results so you can focus on your case load.
Our approach is completely tailored to your firm's goals and needs, and we use the best digital marketing strategies to push your firm ahead of the competition and find more clients. We will increase your leads and see you meet the goals you set for your business. At Just A Web Company, our team is dedicated to giving your firm the edge it needs.
PPC Marketing For Law Firms
Pay-per-click (PPC) advertising is one method you can use to market your firm online. Also known as paid advertising, search engine marketing (SEM), or paid search, PPC advertising allows you to bid for an ad placement in a search engine's sponsored links whenever a prospective client searches for a keyword related to your legal services. Google Ads is the most common and popular form of paid advertising.
There are many different types of PPC advertising, and it can be difficult to know how and what to use. Diversification is essential if your firm wants to get the most return on investment (ROI) out of your ad campaigns. Targeted ads bring in leads and drive traffic to your website and landing pages. In the competitive legal market, this will push your firm ahead of the competition.
We create ads that are specially tailored to your business and closely manage your campaigns to ensure they are targeting the right audience for your business. We also make sure your ads are doing the most for your budget, so your money does not end up wasted on campaigns that do nothing for your firm.
Search Engine Marketing (SEO) For Law Firms
Search engine optimization (SEO) refers to your website's visibility online in search engines such as Google, Yahoo, or Bing. You can have an amazing website, but if your content isn't correctly optimized or structured, potential clients will have a difficult time finding your business online. This is why it is essential to have content and a website that are optimized for the best results.
SEO is the primary source of driving organic (free) traffic to your website. The better your SEO optimization, the higher your firm will appear in search results when a potential client uses an online search engine to find a lawyer that offers your specific services. The higher your firm appears in the search results, the more likely you are to get visitors to your website.
The search algorithm and keywords are constantly changing and require you to be on top of the latest updates. A marketing agency can help your business and website stay on top of the best optimization practices. We will constantly work to keep your firm's website up to date with current SEO trends using the industry's best practices.
---
Local SEO For Lawyers
Local SEO refers to the "Map Pack" shown by search engines when it believes the consumer is looking for a nearby location. The search engine generates a list of nearby businesses that fit the criteria, along with their location on the map. This feature is useful for both potential clients and your firm, allowing you to connect with nearby consumers.
Like SEO, local SEO is key to generating traffic to your website. Services such as Google My Business help boost your law firm's visibility in online search results, netting you more clients. If you are already established, we can manage and leverage your Google My Business profile to further your ROI. If not, we can help you set up a profile so that you can be found online and get your firm put on the map.
Using several strategies, we make sure your firm ranks higher and targets your local consumers. This helps increase views and clicks on your websites, and results in higher conversions and new clients. It also helps your business gain awareness in your local community.
---
Social Media Marketing For Lawyers
Social media marketing is another key part in marketing your law firm. Engaging and relevant content, such as articles or legal resources, will help your business get gain exposure and reach more potential clients. You gain followers, build trust, and potentially attract more clients through your content. Social media also helps strengthen your visual identity, creating a recognizable brand that clients will remember when they need your services.
Don't make the mistake of posting pop culture articles or popular media, thinking it will get engagement. Instead, your content needs to be tailored to your audience and their needs. Content should also be informative and relevant to your business and areas of practice, offering information and driving the potential client to interact with your law firm. Professional content writers can help your firm post relevant and engaging content regularly.
No two firms are the same, so we work closely with you to determine what platforms and approach are right for you and your firm. We also provide relevant and engaging content to ensure clients are called to interact with your business, creating new opportunities for your firm.
---
Web Development & Design For Legal Firms
For many law firms, their website will act as the cornerstone of their digital marketing strategy. A website can offer credibility to your firm and other digital marketing channels should link back to the website as a central hub.
An effective website will act as an online representation of your firm, much like a virtual store front. Its design and functionality will influence the way potential clients view your practice. Your law firm's website must be professional, easy to navigate, and include the right imagery, font, colors, and content to clearly convey your unique legal services. Your website must also be fast, responsive, and overall user-friendly.
Your website should be optimized for conversions. This means that every element on the website and its landing pages works to convert visitors into new clients. The right website will be optimized for a high conversion rate, meaning you get more business, and more clients choose to work with you.
We provide a comprehensive range of development and design features to make sure your website works for you and your clients. This includes well designed calls-to-action (CTA's) to convert visitors into new cases and frequent analysis to make sure your website is working as it should. We stay up to date on the latest web development practices to improve your website constantly.
---
Why You Should Hire A Marketing Company For Your Law Firm
Effective digital marketing is an absolute necessity in the digital age. Unfortunately, the time and resources it takes to create a winning strategy is often sidelined for more important legal case work. In such a competitive market, a poor marketing strategy can negatively impact the business a law firm attracts, which is why digital marketing is so essential. Law firms need a partner to manage their online presence and make sure their business is thriving.
We believe the last thing you or your law firm should worry about is making sure your marketing strategy is working for you. You need time to focus on your clients and we can help. With Just A Web Company, you'll have a team dedicated to making sure your business succeeds.
Our focus is always on you, the client. You won't just be a number in our portfolio. We will work one-on-one with you to make sure your marketing strategy is truly working for you and your business. We do not believe in a one-size-fits-all approach! This includes a professional and well-designed website, advertising, and best SEO practices to give your firm the edge over the competition.
We are committed to finding better and innovative ways to improve your results and helping you or your law firm thrive. We can even personalize your marketing strategy to fit your legal niche or niches, building the best strategy for your specialty. There are no shortcuts to success when it comes to digital marketing, but we are here to make the process easier for you. Contact Just A Web Company today.
---